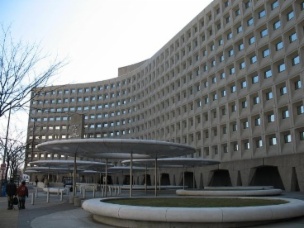 The U.S. Department of Housing and Urban Development (HUD) is in the process of implementing its multifamily transformation plan aimed, in part, at cutting FHA loan processing times. Expected to be completed by 2016, the plan includes HUD's consolidation of its current 50 Multifamily offices into five Hubs in Atlanta, Chicago, Fort Worth, New York and San Francisco. Each Hub will serve one geographic region.
Under this new model, a central underwriter in each Hub will be responsible for triaging incoming applications for FHA multifamily mortgage insurance, pulling more complicated and riskier transactions and assigning them to specialized underwriting teams and taking more simple applications through a more efficient process.
The main goals of the new business model are to reduce FHA multifamily processing times and handle greater volume. HUD's leadership presumes that under this new model, HUD will be able to finance deals that are larger and more complicated (e.g. mixed-finance). HUD's "national workload sharing model" would also help to contribute to the faster pace – if one office gets backed up, applications are processed at another Hub office and then returned to the host office for closing.
For more information on the transformation plan visit the HUD website at: Transforming Multifamily for the 21st Century
For the latest from TCAM on federal housing finance, contact us at Steve Spall (sspall@tcamre.com) and Allen Feliz (afeliz@tcamre.com) — (617) 542-1200.