In December 2013, Hunt Companies completed the acquisition of Centerline Holding Co. Headquartered in El Paso, Texas, Hunt is a private real estate investor, developer and manager.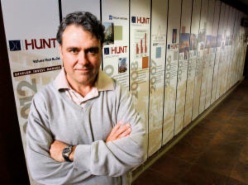 The acquisition brings Hunt's assets under management to $24.8 billion increasing the numberof apartment units in its portfolio from 141,325 to 278,408. Prior to the acquisition, Hunt and Centerline were #2 and #3, respectively on the Multifamily Executive and National Multi Housing Council lists of the top 50 largest apartment owners, behind Boston Capital. The acquisition brings Hunt to the top of the list. In addition, the deal expands Hunt's affordable housing asset management business by adding $9.2 billion in investor equity under management in 113 funds comprising 138,000 apartment units.
For the latest news on the affordable housing tax credit industry, contact Steve Spall (sspall@tcamre.com) and Allen Feliz (afeliz@tcamre.com) — (617) 542-1200.