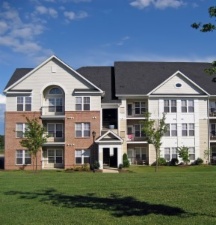 The U.S. Department of Housing and Urban Development (HUD) recently launched the RentalAssistance Demonstration (RAD) program to address a $25 billion accumulation in capital needs for public housing. The nation loses approximately 10,000 public housing units every year; an additional 40,000 apartments are at-risk of losing their subsidies and being removed from the public housing inventory. HUD developed RAD in large part to preserve these at-risk assets and other publicly assisted-developments.
One of RAD's major components offers public housing and moderate rehabilitation properties the opportunity to convert, under a competition limited to 60,000 units, to long-term Section 8 contracts. HUD expects to reach this unit limit in the early part of 2014. In his keynote speech at The Affordable Housing Developers' Summit in November 2013, HUD Secretary Shaun Donovan stated that HUD needs to increase the cap to 150,000 units in its 2014 budget in order to meet this great demand. However, the newly approved FY 2014 Omnibus Appropriations Bill (H.R. 3547) provides no additional funding to RAD and does not increase the cap on the number of public housing units that can be converted to Section 8 project based assistance.
TCAM continues to monitor new developments in federal housing finance programs and its impact on the existing affordable housing stock. For the latest updates, contact us at Steve Spall (sspall@tcamre.com) and Allen Feliz (afeliz@tcamre.com) — (617) 542-1200.