BOSTON, MA – TCAM today announced the successful completion of several underwriting and due diligence assignments for the Housing Partnership Equity Trust ("HPET"). Most recently, TCAM helped HPET close the acquisition of Meadow Ridge, a 232-unit multifamily affordable rental property located in Las Vegas, Nevada. HPET worked with Nevada HAND to acquire this property and preserve critical affordable housing. Meadow Ridge was the fourth acquisition this year by HPET, with TCAM's underwriting and due diligence assistance.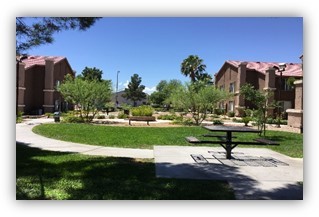 The other three acquisitions closed by HPET with TCAM underwriting assistance in 2016 were as follows:
Goldenstar & Sun Place – 139 units across 2 affordable rental properties located in Maplewood and Rosewville, MN, respectively, with Aeon (HPET Press Release 6.14.2016);
Savannah at Southport Apartments – a 228-unit affordable rental property in West Sacramento, CA, with Eden Housing (HPET Press Release 3.3.2016); and
Dove Landing – a 318-unit affordable rental property in Virginia Beach, VA, with Community Preservation and Development Corporation (CPDC)
HPET (http://hpequitytrust.com/) is an investment vehicle created by the Housing Partnership Network (http://housingpartnership.net/) and a group of nonprofit housing developers to preserve affordable rental homes for families, seniors and others with low and modest incomes. This innovative approach to attracting new sources of private equity to the affordable housing space was launched in 2013 with investments from Prudential Financial, Inc., Citi, Morgan Stanley, the John D. and Catherine T. MacArthur Foundation, and the Ford Foundation. HPN and the 13 nonprofit members of the REIT are also investors.
TCAM (https://www.tcamre.com/) provides similar underwriting and due diligence services to other clients acquiring properties or partnership interests. TCAM also provides analytical support to clients disposing of properties and limited partnership interests, and has managed workouts on behalf of investor clients. "Affordable housing properties and portfolios are changing hands at a rapid pace," said Chief Executive Officer Jenny Netzer. "TCAM is pleased to help clients sort through the operational, financial and regulatory complexities that are part of these transactions."
TCAM's clients include capital providers for affordable housing with and without low income housing tax credits. Clients are major financial institutions, investors, insurance companies, affordable housing lenders, LIHTC syndicators, guarantors, owners and developers, investment funds, large urban housing authorities and state housing finance agencies. Overall, TCAM provides services for 1,332 properties comprising 172,000 apartment units in 43 states, Washington, D.C., and Puerto Rico, representing in excess of $3 billion of client capital.
TCAM is owned by QuietStream Financial (http://quietstreamfinancial.com/). QuietStream Financial's companies provide alternative asset management services and structured finance products for real estate borrowers, financial institutions and investors.