BOSTON, MA – TCAM today announced the opening of its Pittsburgh, PA office by Assistant Director, Elaine Magil. The Pittsburgh office expands TCAM's presence in the Mid-Atlantic region where it has a growing list of clients.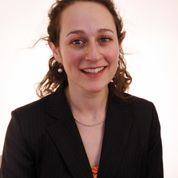 Elaine Magil
   Assistant Director, TCAM Pittsburgh Office
6425 Living Place, Suite 200, Pittsburgh, PA 15206
Direct:     (412) 450-6055
Mobile:     (617) 894-0699
Main:     (617) 542-1200
Ms. Magil joined TCAM's Advisory & Transaction Support Group in May 2015 and has over 12 years of community economic and affordable housing finance experience. Ms. Magil possesses deep expertise in the public and non-profit sectors. She leads, or plays a role in, many of TCAM's major advisory engagements and provides analytical support for acquisitions, valuations, and dispositions of affordable housing assets. Prior to joining TCAM, Ms. Magil was a Senior Associate in the acquisitions department of a national LIHTC syndicator.  In addition, her prior work experience includes over a decade of program management and direct client service at community development not-for-profit housing providers.

"The opening of the Pittsburgh office expands TCAM's capacity to serve its clients," said TCAM CEO Jenny Netzer. "More locations and the skills of talented professionals like Elaine allow us to work with more clients and meet more of their needs."

TCAM is headquartered in Boston, MA (https://www.tcamre.com/) with employees in Washington, DC, Portland, ME and Pittsburgh, PA. Our clients include major financial institutions, investors, insurance companies, affordable housing lenders, LIHTC syndicators, guarantors, owners and developers, investment funds, large urban housing authorities and state housing finance agencies. Overall, TCAM provides services for 1,677 properties comprising 176,837 apartment units in 48 states, Washington, D.C., and Puerto Rico, representing in excess of $5 billion of client capital.

TCAM is owned by its employees and QuietStream Financial (http://quietstreamfinancial.com/). QuietStream Financial serves commercial real estate owners and related professionals with a portfolio of innovative businesses.